The Big River BBQ Story…
Let us introduce ourselves
Growing up in the Blue Water Area, the founder of Big River BBQ enjoyed much time watching the beautiful St. Clair River flowing southbound and the giant freighters that are the king of the waters in the northern setting of the Great Lakes State. Rarely, however, was it ever informally referred to as the St. Clair River…most folks just called it, "The Big River." So, when it came time to name his new company and business venture, there was little hesitation that the name that was most representative of the area and "big" goals of the company was, Big River Barbeque…BRB for short.
Yes, there is a bit more to the story…BRB's founder has always loved great BBQ, particularly pork ribs, and he set out at a young age to master both the barbecue pit and the grill top. Pork is a perfect meat for both the grill and the pit and also a great meat selection to best learn the skill necessary to master both methods of cooking…pork butt, pork steak, pork loin, pork belly, bacon and of course, pork ribs…Baby Back, St. Louis or Country-Style, he loved them all. Then it was chicken and on to beef and now its just about anything you can think up that you want to put on smoke. He prefers pit smoking more than any other method and believes that the greatest achievements in taste can be found employing authentic slow smoke techniques…if you've had his barbecue we believe you'd agree.
However, truth be told, Big River was borne on the small back deck of a home in St. Clair, MI, out of a small Smoke Hollow smoker bought at a local Meijer store…somewhat on a whim, and later confirmed when he was bound to prove his then girlfriend, now wife, wrong, that in fact, he would use that thing, and from there it became a passion. A passion that continues to grow as does the business. Soon, one of the founder's most important goals and aspirations will begin to become real, when "small-batch" production of the famous Blue Water Area meat market owned by the Gliem's Family and operated in St. Clair, MI nearly 50 years ago are available again, right here near the waters of the St. Clair River where they all began as well.
So, you see, it's really about family, home and tradition, a driven passion to start something new as well as a resurrection sought-after batch of recipes that once were the talk of the town and darn near the whole Blue Water Area. That said, all hands on deck…Here. We. Go.
The Blue Water Area's Premier BBQ
Big River BBQ has had its home headquarters throughout the Blue Water Area and have been proud to serve customers up and down the river and many metro Detroit suburbs. Looking to expand both its reputation and exposure, Big River BBQ founder, Jeff Cook, retired from his profession in Educational Administration, to take a more focused full-time role in his growing BBQ business. It was at this time that Big River BBQ sought a permanent home to call headquarters, we were lucky enough to have the opportunity to move into a highly-renovated and nearly brand-new facility along King Road just south of 26 Mile Road/Marine City Hwy next to the existing Achatz Soup Wholesale Operations (Achatz Soup is pretty well known in these parts as the finest soup in the land and an award winning and multi-generational company, needless to say, a business that Big River BBQ was proud to stand along side.) We opened our storefront and moved all catering operations to this new location and are excited to bring another dining option to the area. Stop by and see us for a daily lunch special, where there will always be a smoke barbecue pressed sandwich available to please your taste. This new location will also serve as the operational center for our growing catering business. Tastings will be offered by appointment to provide the very best opportunity for our customers to make the right choice for their event menu planning.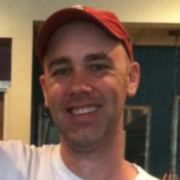 If you need catering, do yourself a favor, make life easy and have Big River BBQ take care of everything!
The food was great, the help was extremely friendly, all of our guests were satisfied and best of all, the price was extremely fair. We look forward to having them on hand for our next function.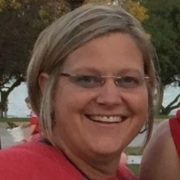 Hired for our sons grad party. Rave reviews from or guests. Absolutely delicious and hassle free. Lots of options! Highly recommend.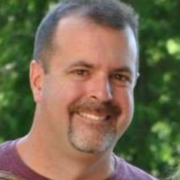 I had Big River BBQ cater my party of 90 people. They were fabulous. The BBQ was awesome! My party goers are still raving about the food a year later.